Accomendation Cherge including tax is as follows:

---One night stay with 2meals

1 room 2person

\13,500-16,000


1 room 3person

\12,000-14,000


1 room 4person

\12,000-14,000


1 room 1person

\16,000-18,000

With others(domitory)All including is

\9,500-
We have Japaneese style rooms but no bath and restroom in it.

Sorry, No Cards acceptable, Cash Only accepted.

In the Lodge Domitory,
you may stay with other people, men or women or men & women.

Men only room and women only room are separated rooms.
One bed per person are arranged.

You may have 1 room for 1 person in the off season.
The charge shown above is the approximate rate for 1 room with 2 people.

Caution: Due to a high responsibility to accept all climbers
who come to this mountain national park,
Mountain lodges usually can arrange only about a half single bed size per trecker
without separating women and men at high season,
in the Japan alps national park area.

Therefore, at high season climber guests are arranged
only in dormitory(but japanese tatami) system.
Charge is subject to the accommodation provided.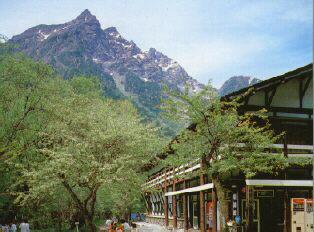 Myojinkan and Mt.Myojin